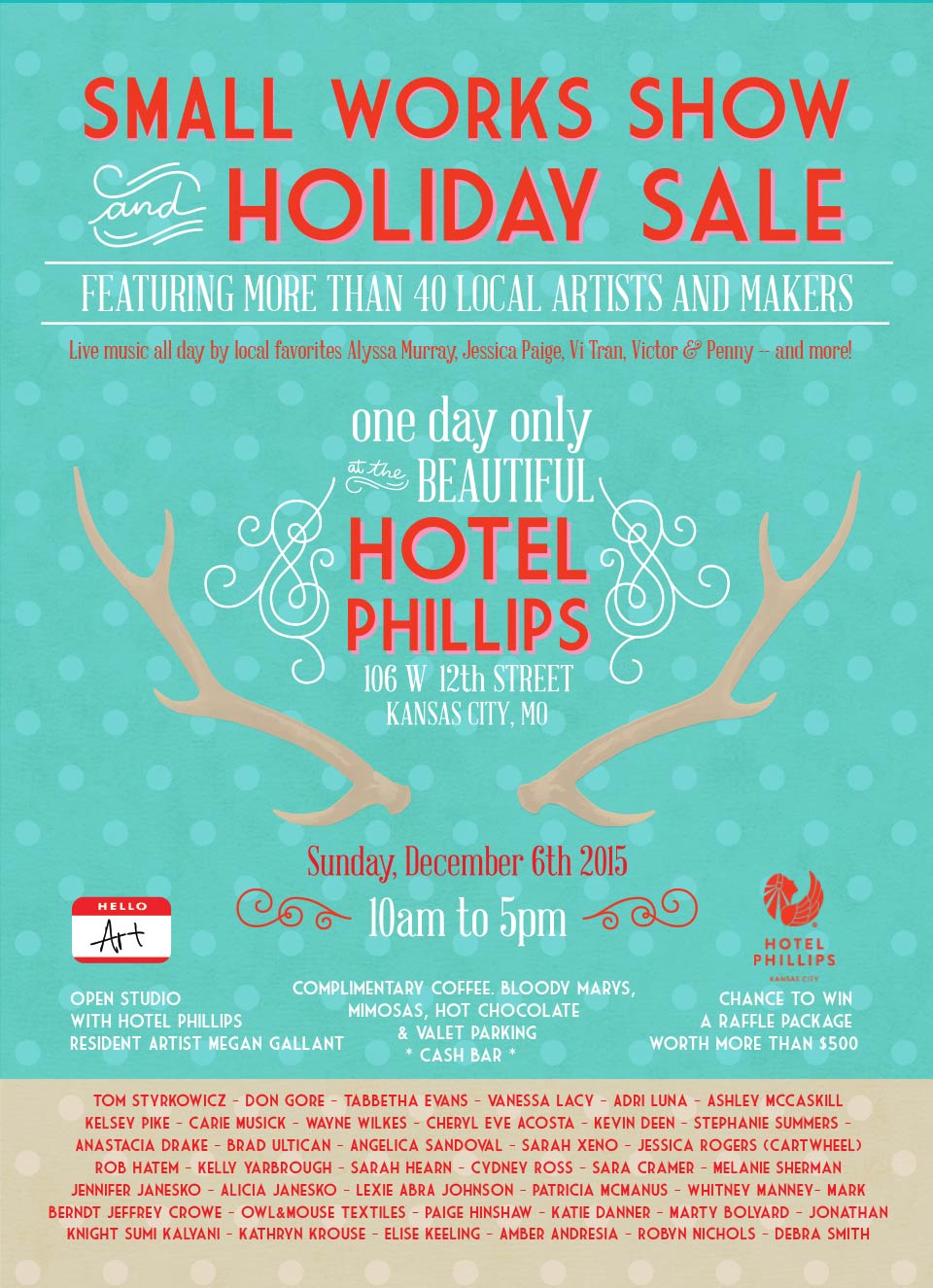 Small Works Show & Holiday Sale
Event: Sunday, Dec. 6 @ 10am - 5pm
Hotel Phillips
106 W 12th St,
Kansas City, Missouri 64105
For Country, for Club, for BEER!
Game day in Kansas City, Sporting KC looking for an Open Cup win. So excited to see my team at home again. 2013 brought a MLS Championship, wich in turn, brought us the Championship Ale from our very own Boulevard. Tonight Sporting Park releases the Sporting Saison. Game on!
Raise a glass and cheer.... I, I BELIEVE, I BELIEVE THAT... I BELIEVE THAT WE WILL WIN!
For Country, For Club, For Beer - Specs: 30inx30in Oil on canvas
Summer is in full swing
Where has the summer gone. I started off with all the time I could ask for, plenty of time to explore, discover and create. Now it's 2 weeks before August First Friday lands, and I'm franticly trying to complete everything I want in time. Actually, it's not the first Friday that's the problem, sort of, it's the second Friday. Exhibits with back-to-bac opening weekends, both in the Crossroads and Prairie Village.
I managed to squeeze out 2 pieces last night, hoping to homerun it this weekend and wrap up the one for the Hilliard Gallery and one or two for my solo exhibit on the 14th. Why do I torture myself so?
Making the intangible tangible
Art is a form of communication – a universal, visual language that transcends communication barriers. For me, it has always been a vehicle for creative problem-solving. By making the intangible tangible, art has purpose. Color is an important element in my work – it is subjective and influences its surroundings while adapting and changing itself to be a part of the whole. I constantly try and work the whole canvas, using color within colors to form a cohesive bond between the shadows and the highlights. I start with rough blocks of dark and light color, slowly refining but never losing a raw type of energy and movement. Broad thick brushstrokes, similar to an impressionistic approach, give way to implied detail while capturing the energy and emotion of the moment.